Exploring the Human Connectome
HCP Course Practical Data and Software
Unfortunately, due to University-wide network changes, the 2018 HCP Course Practical Data and Software is no longer available as a downloadable Virtual Machine (VM). We expect to be able to remedy this situation for distribution of the 2019 course VM.
Course Schedule
Day 1: Monday, Jun 25
Day 2: Tuesday, Jun 26
Day 3: Wednesday, Jun 27
Day 4: Thursday, Jun 28
Day 5: Friday, Jun 29
Course Description
On This Page: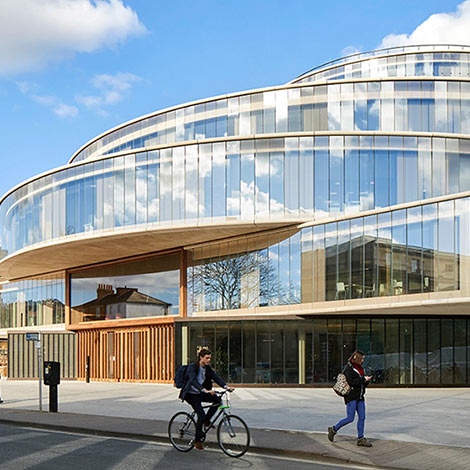 Learn about multimodal neuroimaging data, analysis, visualization, and sharing tools of the Human Connectome Project
We are pleased to announce the 2018 HCP Course: "Exploring the Human Connectome", to be held June 25 – 29, 2018 at the Blavatnik School of Government, at the University of Oxford, in Oxford, UK
This course is designed for investigators who are interested in:
using HCP-style data distributed by the Connectome Coordinating Facility (CCF) from the young adult (original) HCP and forthcoming projects
acquiring and analyzing HCP-style imaging and behavioral data at your own institution
processing your own non-HCP data using HCP pipelines and methods
learning to use Connectome Workbench tools and share data using the BALSA imaging database
learning HCP multi-modal neuroimaging analysis methods, including those that combine MEG and MRI data
positioning yourself to capitalize on HCP-style data forthcoming from large-scale projects currently collecting data (e.g., Lifespan HCP development and aging and Connectomes Related to Human Disease projects)
This 5-day intensive course will provide training in the acquisition, analysis and visualization of freely-available data from the Human Connectome Project using methods and informatics tools developed by the WU-Minn-Oxford HCP consortium. Participants will learn how to acquire, analyze, visualize, and interpret data from four major MR modalities (structural MR, resting-state fMRI, diffusion imaging, task-evoked fMRI) plus magnetoencephalography (MEG) and extensive behavioral data. Lectures and computer-based practicals will provide grounding in neurobiological as well as methodological issues involved in interpreting multimodal data, and will span the range from single-voxel/vertex to brain network analysis approaches.
The course is open to graduate students, postdocs, faculty, and industry participants. The course is aimed at both new and current users of HCP data, methods, and tools, and will cover both basic and advanced topics. Prior experience in human neuroimaging or in computational analysis of brain networks is desirable, preferably including familiarity with FSL and Freesurfer software.
All lectures and printed material will be in English.
To get a sense of the material covered, check out the 2016 and 2017 course materials (lecture slide PDFs, practical instructions, software and practical datasets in a virtual machine) currently available for download. Each year the course is updated with the latest developments and analysis recommendations from HCP.
Registration & Accommodation Information
Registration (in US dollars) is $800 for PhD/MSc/undergrad students, $1300 for postdocs and other non-student attendees, and $2400 for commercial attendees.
Course registration includes lectures, computer practical sessions, coffee/tea breaks each day, an evening kickoff reception, and a course book containing the lecture slides and practical instructions.
Spaces are limited, registration will remain open until all spaces are filled. If registration fills, we will open a waiting list for those interested in being contacted if there are cancellations.
The Registration Only fee does not include accommodation (see below), or meals; there are many cafés and restaurants nearby in Oxford city.
To register and pay, visit the on-line registration page. Please note that we are only able to take payment by credit card (sorry about this). Please note that your registration is not complete until you have finalized the payment (entering form information and then proceed to checkout and payment).
If you require an invitation letter as part of a travel visa application, please download this letter and fill in your contact information.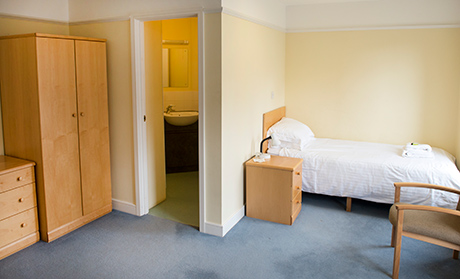 Typical Worcester dorm room
New This Year: Registration With Accommodation
Due to the high cost and limited availability of accommodation in Oxford during the week of the course, we are offering a limited number of registrations with 6 nights of bed & breakfast accommodation (Sun June 24 – Fri June 29, 2018, check out Sat June 30), taxes included, for $675 additional. The rooms are single dormitory-style rooms with a private en suite bathroom at Worcester College, a short 5-10 minute walk from the course venue.
Registration with Accommodation at Worcester (in US Dollars) is $1475 for PhD/MSc/undergrad students, $1975 for postdocs and other non-student attendees, and $3075 for commercial attendees.
Note: Accommodation is generally expensive and in high demand in Oxford at the end of June. We recommend booking your lodging as soon as possible!
Other Accommodations Options
St. Edmund Hall (15-20 min walk from Blavatnik School): 18 standard single rooms with shared bath facilities, breakfast and taxes included for £48/night (~$70 USD), are being held for HCP Course Attendees for the nights Sun June 24 – Fri June 29, 2018. Contact Susan McCarthy, for more information and to make a reservation: susan.mccarthy@seh.ox.ac.uk
Other dormitory-style options: www.oxfordrooms.co.uk allows searching for other dormitory-style rooms around Oxford.
AirBnB / Sublet options: oxfordapartment.co.uk is a short term apartment rental site.
Faculty
Speakers to include: David Van Essen, Matt Glasser, Michael Harms, Steve Smith, Tom Nichols, Timothy Brown, Jesper Andersson, Matteo Bastiani, Chad Donahue, Greg Burgess, Leah Somerville, Alan Anticevic, Linda Larson-Prior and Robert Oostenveld.
Practical Tutors: (in addition to speakers): Jenn Elam, Tim Coalson, Anderson Winkler, and Jan-Mathijs Schoffelen
Cancellation Policy
Please register with care. We have made commitments on costs that cannot be changed the closer we approach to the course date. Here is our refund policy:
Full refunds available on registration cancellations up to May 18, 2018
50% refunds available on registration cancellations from May 19 to May 31, 2018
No refunds of any kind for any cancellation on June 1, 2018 or beyond