Exploring the Human Connectome
Course Materials
Day 1: Monday, Jun 19
Day 2: Tuesday, Jun 20
Day 3: Wednesday, Jun 21
Day 4: Thursday, Jun 22
Day 5: Friday, Jun 23
Course Description
On This Page:
Co-sponsored by: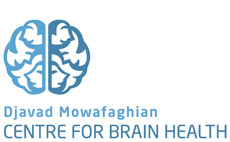 Learn about multimodal neuroimaging data, analysis, visualization, and sharing tools of the Human Connectome Project
We are pleased to announce the 2017 HCP Course: "Exploring the Human Connectome", to be held June 19 – 23, 2017 at the University of British Columbia, in Vancouver, BC, Canada. This is the week before the Organization of Human Brain Mapping (OHBM) annual meeting to be held in downtown Vancouver (about 8 miles away from UBC) June 25-29.
This course is designed for investigators who are interested in:
using HCP-style data distributed by the Connectome Coordinating Facility (CCF) from the young adult (original) HCP and forthcoming projects
acquiring and analyzing HCP-style imaging and behavioral data at your own institution
processing your own non-HCP data using HCP pipelines and methods
learning to use Connectome Workbench tools and share data using the BALSA imaging database
learning HCP multi-modal neuroimaging analysis methods, including those that combine MEG and MRI data
positioning yourself to capitalize on HCP-style data forthcoming from large-scale projects currently collecting data (e.g., Lifespan HCP development and aging and Connectomes Related to Human Disease projects)
This 5-day intensive course will provide training in the acquisition, analysis and visualization of freely-available data from the Human Connectome Project using methods and informatics tools developed by the WU-Minn-Oxford HCP consortium. Participants will learn how to acquire, analyze, visualize, and interpret data from four major MR modalities (structural MR, resting-state fMRI, diffusion imaging, task-evoked fMRI) plus magnetoencephalography (MEG) and extensive behavioral data. Lectures and labs will provide grounding in neurobiological as well as methodological issues involved in interpreting multimodal data, and will span the range from single-voxel/vertex to brain network analysis approaches.
The course is open to graduate students, postdocs, faculty, and industry participants. The course is aimed at both new and current users of HCP data, methods, and tools, and will cover both basic and advanced topics. Prior experience in human neuroimaging or in computational analysis of brain networks is desirable, preferably including familiarity with FSL and Freesurfer software. 
To get a sense of the material covered, check out the 2015 and 2016 course materials (lecture slide PDFs, practical instructions, software and practical datasets in a virtual machine) currently available for download. Each year the course is updated with the latest developments and analysis recommendations from HCP.
All lectures and printed material will be in English.
Registration
Registration (in US dollars) is $750 for PhD/MSc/undergrad students, $1250 for postdocs and other non-student attendees, and $2200 for commercial attendees.
Course registration includes lectures, computer practical sessions, a light continental breakfast and coffee/tea breaks each day, an evening kickoff reception, and a course book containing the lecture slides and practical instructions.
Spaces are limited, registration will remain open until all spaces are filled or June 12 at the latest.
The registration fee does not include accommodation (see below), or lunch and dinner; there are cafés and restaurants nearby on and just off the UBC campus.
To register and pay, visit the on-line registration page. Please note that we are only able to take payment by credit card. (Sorry about this.) Please note also that your registration is not complete until you have finalized the payment (entering form information and then proceeding to checkout and payment).
If you require an invitation letter as part of a travel visa application, please download this letter and fill in your contact information.
UBC Faculty, Staff, and Student Registration
A limited number of UBC Faculty, Staff, and Students are eligible for a 25% discount from the HCP Course registration fee (provided as a refund for eligible registrants). To be eligible for this discount, UBC affiliates should use this UBC registration page.
Location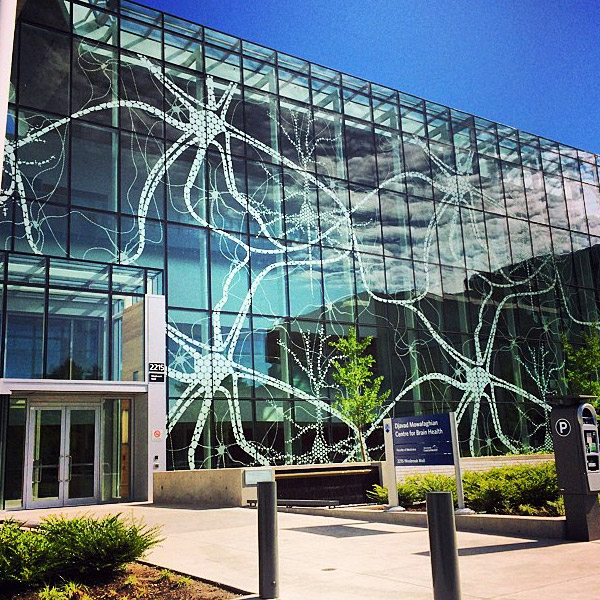 The HCP Course lectures and practicals will be held in the Rudy North Lecture Theatre at the Djavad Mowafaghian Centre for Brain Health, our co-sponsor for this year's course, on the University of British Columbia (UBC) campus, in Vancouver, BC, Canada. Here's a map of the location.
Accommodations
Registrants are responsible for making their own accommodation arrangements. Organizing the course at UBC has allowed us to arrange a block of reasonably priced accommodation for all participants and staff in the Walter Gage residence hall, a short 5-10 minute walk from the Centre for Brain Health.
Most of the available rooms are Premium single private bedrooms in a 4 person shared apartment with shared washroom and shared lounge with TV. These will be offered for $52 CAD (~$40 USD) per night, plus applicable taxes. Linens, two towels, soap, and in room coffee are provided. Wired internet connection is provided, but you will need to bring your own Ethernet cable.
A limited number of Studio Suites (similar to a typical hotel room) with a double bed, private washroom, studio kitchen, and TV, will be offered for $139 CAD (~$105 USD) per night, plus applicable taxes. Linens are changed daily and in room coffee is provided.
Registrants are responsible for making their own reservations through UBC Conferences and Accommodation using the HCP Course room block website.
Note: May 17, 2017 is the cut off date to reserve UBC lodging under the HCP Course room block.
Faculty
Speakers to include: David Van Essen, Matt Glasser, Michael Harms, Steve Smith, Tom Nichols, Anderson Winkler, Greg Burgess, Susan Bookheimer, Alan Anticevic, Jesper Andersson, Matteo Bastiani, Chad Donahue, Linda Larson-Prior and Robert Oostenveld.
Practical Tutors: (in addition to speakers): Jenn Elam, Tim Brown, Tim Coalson, and Giorgos Michalareas
Cancellation Policy
Please register with care. We have made commitments on costs that cannot be changed the closer we approach to the course date. Here is our refund policy:
Full refunds available on registration cancellations up to May 12, 2017
50% refunds available on registration cancellations from May 13 to May 31, 2017
No refunds of any kind for any cancellation on June 1, 2017 or beyond
Download Practical Data Only

Before you download the Practical Data…
Make sure you have at least 1TB of free disk space to download and extract the data.
If you are planning to buy a new external drive for this purpose, we recommend that use one compatible with USB 3, eSATA, or Thunderbolt connections. USB 2 will work, but at significantly reduced performance speed.
This download requires the Aspera plugin and a free ConnectomeDB account.
Remember to change the settings in the Aspera Connect plugin (via the "gear" icon in the Transfers window or through Aspera Connect Menu>Preferences>Transfers) to download to your desired location.
The paths provided throughout the HCP Course practical instructions, both for locating the software to run and for locating the data to process, will very likely not be correct for your particular configuration of software and data. You will be responsible for keeping track of these paths (where you installed the software and where you placed the data) and altering the commands provided in the course materials to reflect your chosen configuration.
Additionally, the MEG practicals for Day 5 use precompiled MATLAB scripts that will only work on Linux systems. If you don't have a Linux machine and want to run the MEG practicals, we recommend downloading the Course VM as in Option 1.